The Shockwave Blade Stealth and Shockwave Blade Classic now come in all available colors — Black, FDE, OD Green, and Gray. 
These four colors of the Shockwave Blade are Made in America and allow you to customize your firearm to fit your personal style. 
Learn more about each Shockwave Blade® below:
Blade® Classic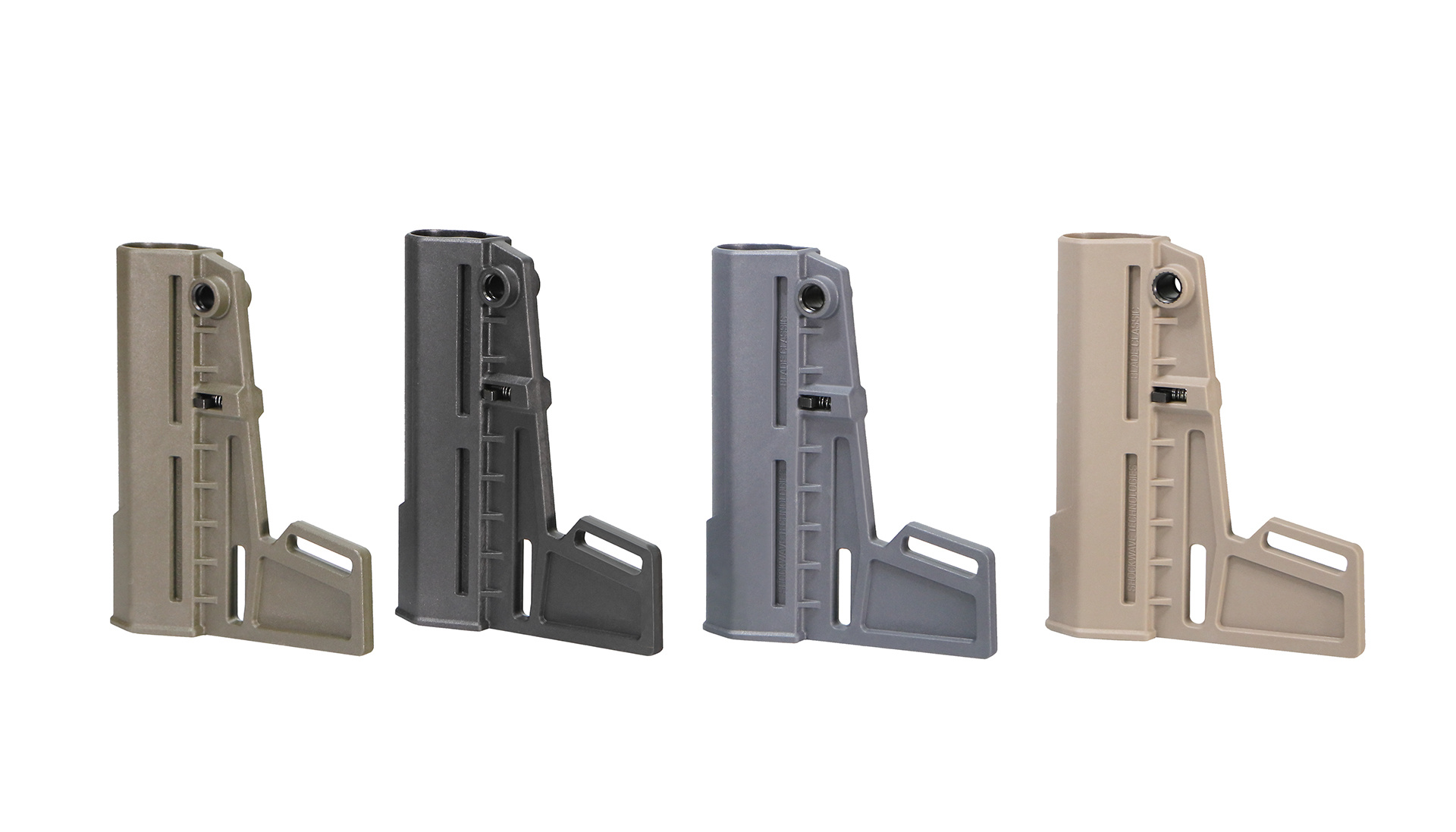 The veteran-designed Shockwave Blade® Classic pistol stabilizer is slightly smaller than the traditional Shockwave Blade®. 
Blade® Stealth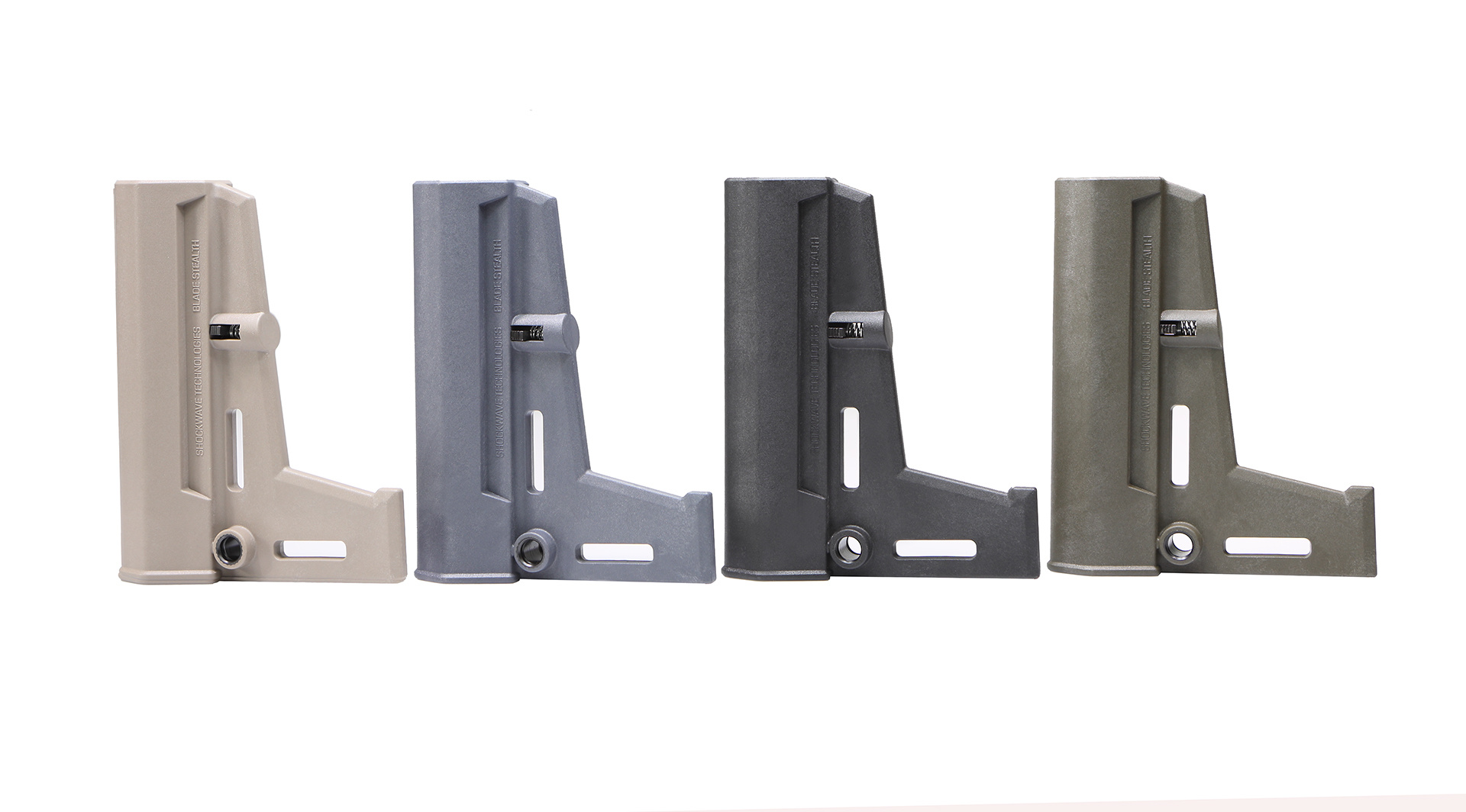 The Shockwave Blade® Stealth pistol stabilizer has a slick look and slightly smaller profile, making it an extremely comfortable brace for any user.
Shockwave Blade® Classic and Shockwave Blade® Stealth features include:
Available in Black, FDE, OD Green, and Gray

Side quick disconnect for sling attachment on either side

Quick and easy to install. Just slip it on and it locks in place.

Provides additional support during firing.

Weighs a scant 4.0 ounces.

Manufactured to exacting tolerances

Adjustable with a simple pull mechanism

Fits all pistols equipped with a

Mil-spec buffer tube

: AR-15 pattern, MPX, Glock, CZ Scorpion Evo 3, HK9X pattern, etc. 

Made from high-strength glass-reinforced polymer with a QD swivel cup (QD swivel not included). 
With the simple, vertical pull mechanism on the bottom of the Blade, you'll be able to adjust it to different lengths and gain more support, giving you a boost in your marksmanship game and more all-around comfort with each shot.  
Ultimately, both of the affordable Blade Classic and Blade Stealth pistol stabilizers remain lightweight, durable and thin with its robust design.