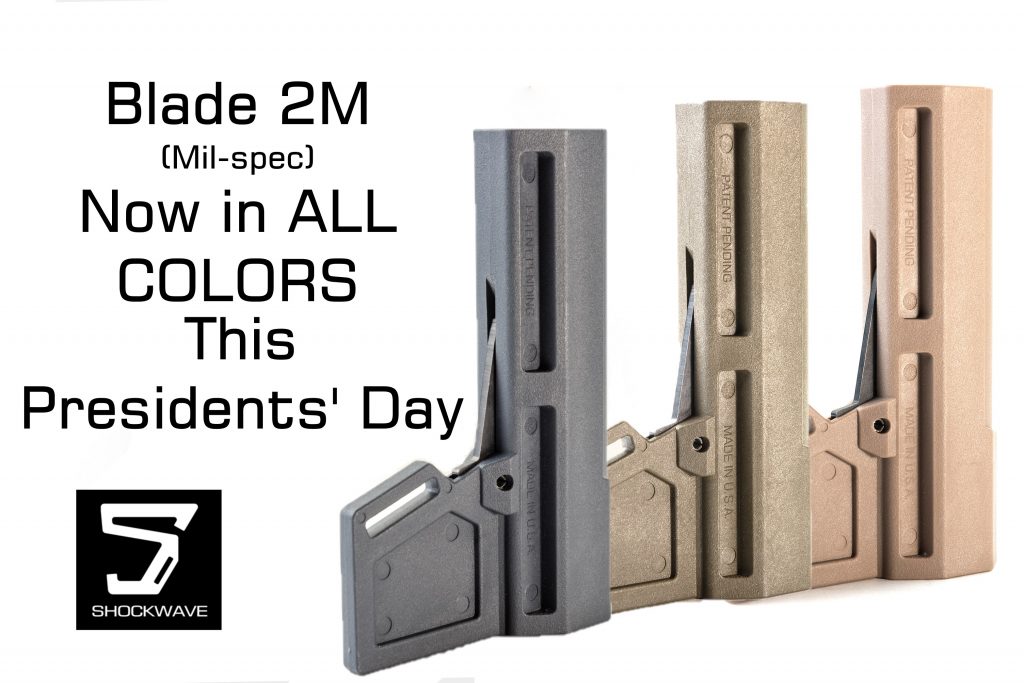 The new adjustable Shockwave Blade 2M pistol stabilizer is made from high-strength glass-reinforced polymer and fist all pistols equipped with a carbine-style mil-spec buffer tube. Just slip it on and lock it in place. Easy to adjust with a simple finger lever.
Some key features: Lightweight at only 4.0 oz, adjustable, ATF approved, Made in U.S.A.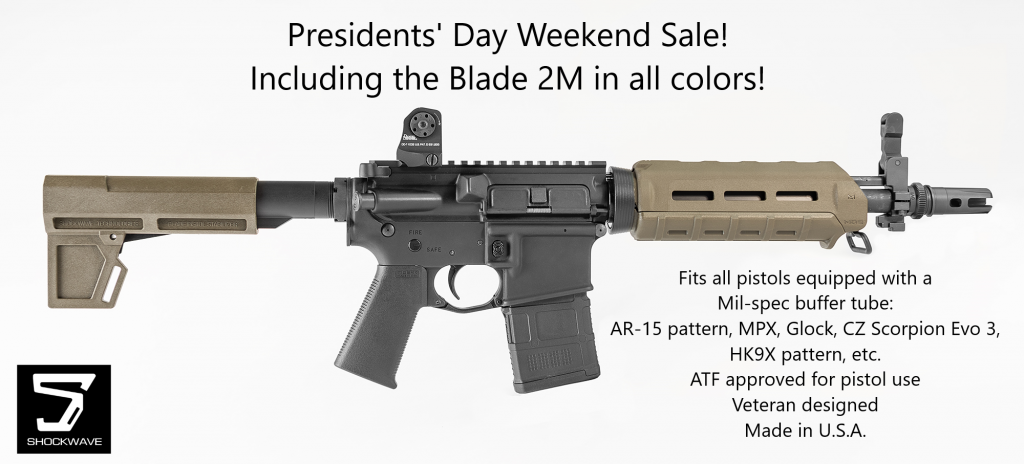 All Shockwave Blade pistol stabilizer products are on SALE this Presidents' Day!