There's nothing more intimidating than the sound of a shotgun pumping and gearing up for fire. For this reason, we're all about using a shotgun in general for home defense — and that pump action can be scary enough to ward off an intruder before you have to take any necessary action to protect your household. But more specifically, we vouch for the Mossberg 590 Shockwave for the purpose of this topic.
The Mossberg 590 is considered a top home defense firearm across the web and we couldn't agree more. With a shorter barrel than a traditional shotgun (which is typically used for hunting and clay shooting), you can get around corners and down the stairs more easily with a Mossberg 590 Shockwave. 
But the shotgun itself isn't the only element needed to be prepared with the best home defense kit. Check out our top firearm accessories that you need for home and personal defense:
Shorty Shotshells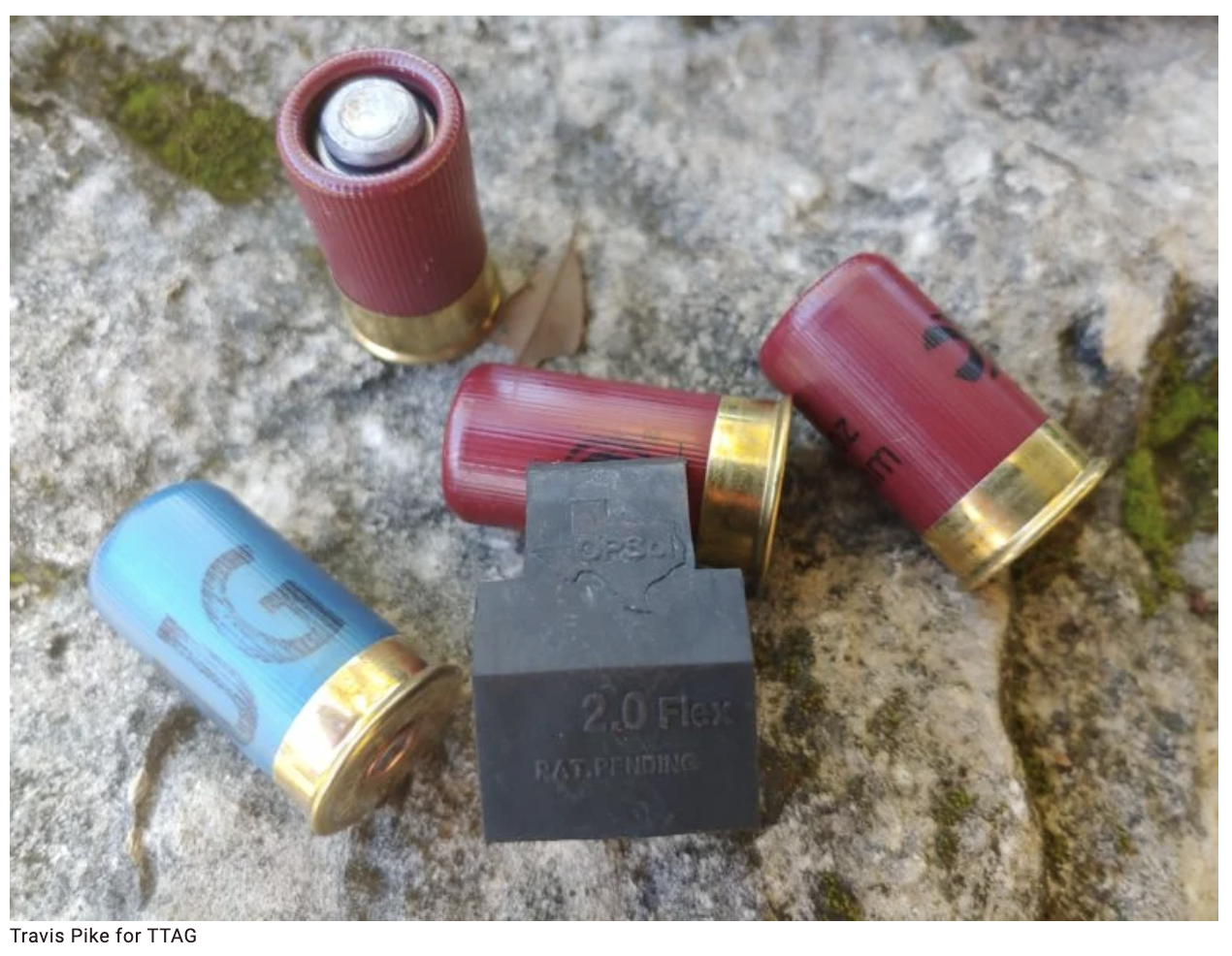 What is a shorty shotshell? A shorty shell (or mini shell) is a shotgun shell about half the length of a traditional shell, typically running at 1.75-inches long. They don't blow a huge hole in the wall because they have a more narrow and targeted area of penetration. They also have less power and velocity (but enough of it to be a perfect fit for home defense). And lastly, you can fit more shorty shotshells in a tube meaning more rounds to ensure you don't run out of ammo when a home intruder attempts to attack. 
When it comes to Shockwave, we believe buckshot shorty shells are the way to go.
Raptor Grip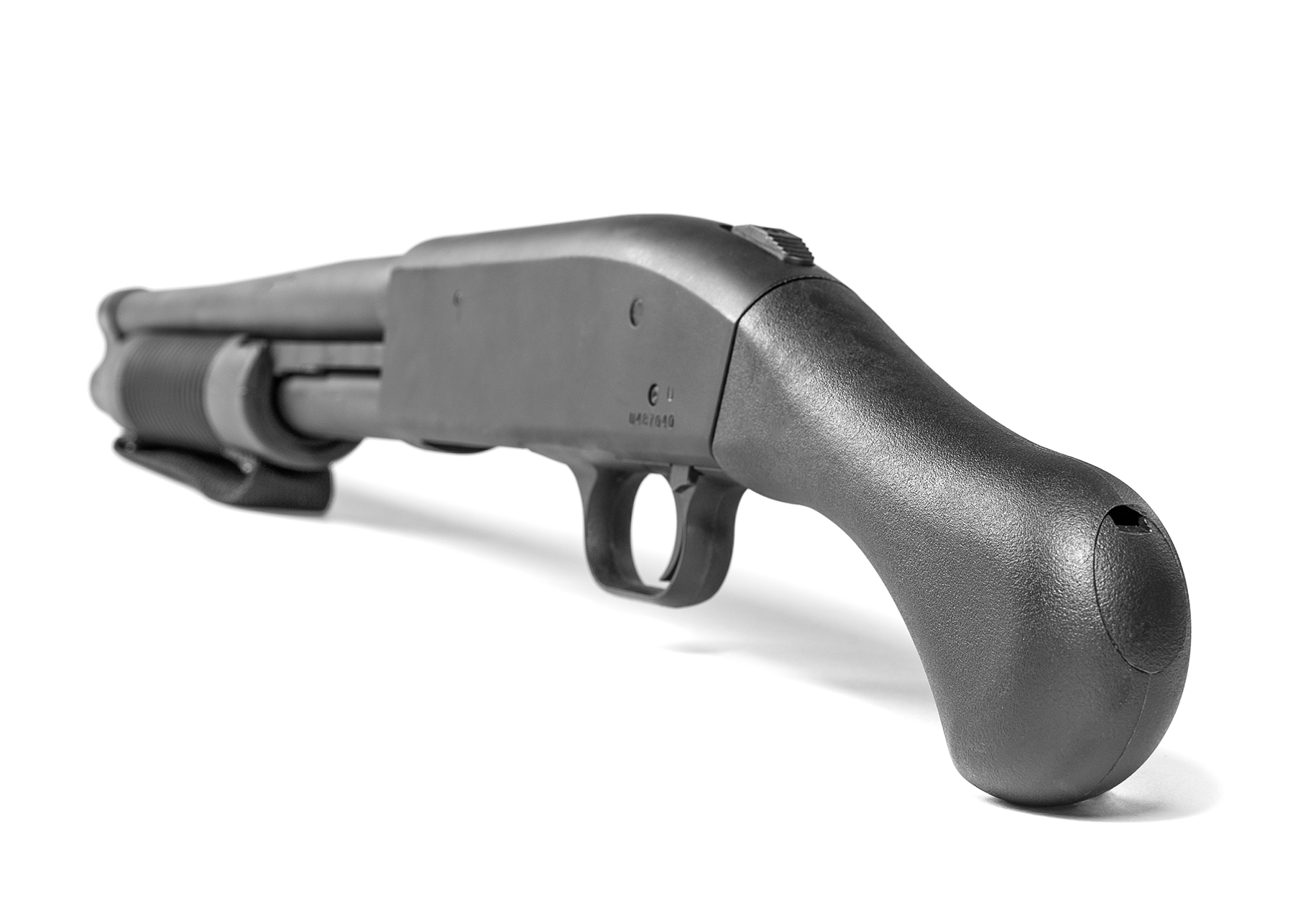 With the enhanced texture and ergonomic design of the Raptor™ Grip, you've never held onto your firearm with as much confidence and control for both safety and comfort. Its unique angle minimizes felt recoil, allowing for maximum control shot after shot. It's also constructed with a glass-filled polymer, making it virtually indestructible. 
With less recoil, mini shells work great with the ergonomic design of the Raptor™ Grip. This is especially important for those who may be more recoil sensitive.
There are also new Raptor™ Grip colors available: black, FDE, OD green, and gray. 
Learn more about the Raptor™ Grip R870 and Raptor™ Grip M500/590.
OPSol Mini Clip

The OPSol Mini Clip only goes on Mossberg firearms and is specifically designed so that you can use short shells without jams. It allows you to easily install and uninstall in seconds to allow use of 1.75?, 2.75?, or 3? shells (as desired) with lower recoil for safe, easy, and comfortable aiming and discharging.
Flashlight Mount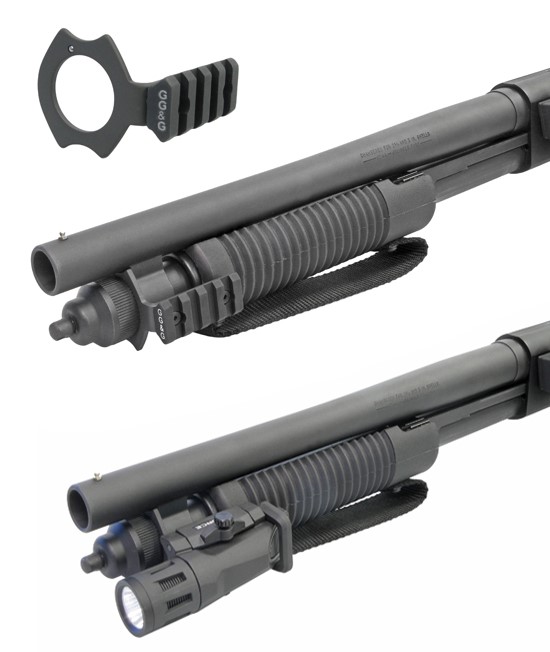 A GG&G flashlight mount for your Mossberg allows you to install a bright flashlight that will not only allow you to easily see where you're going during the night and see your target, but the strong light can also stun your intruder, making it difficult for them to see you. Being in the bright spotlight will also make them feel exposed and more likely to run than to continue with their intrusion, knowing that they are a clear target of your shotgun. 
GG&G developed the Shockwave Flashlight Mount specifically for the Mossberg 590 Shockwave because its forend is a reconfigured version of Mossberg's 590 foregrip. Our 590 flashlight mount which is similar, is a hair too close to the foregrip, so if you own one of the new Mossberg's and need a flashlight mount, this is the one to get.
The GG&G Flashlight Mount for Mossberg 590 Shockwave:
Installs easily and is perfect for mounting a tactical flashlight to your Mossberg 590 Shockwave shotgun.

Manufactured specifically for the 12-gauge Shockwave (will not fit the 20-gauge Shockwave).

Designed, tested, and manufactured to withstand the rigors associated with professional use. It's also been manufactured from bullet proof AS-35 Geneva steel and 6061-T6 billet aluminum.

Features an ambidextrous design that can be mounted on either side of the Mossberg Shockwave to accommodate both right- handed or left- handed shooters.

Offers dehorned edges (rounded, smoothed, and beveled) to protect the shooter.

Includes a Lifetime Warranty

Made in America by men and women proud to be Americans! 
Forend Strap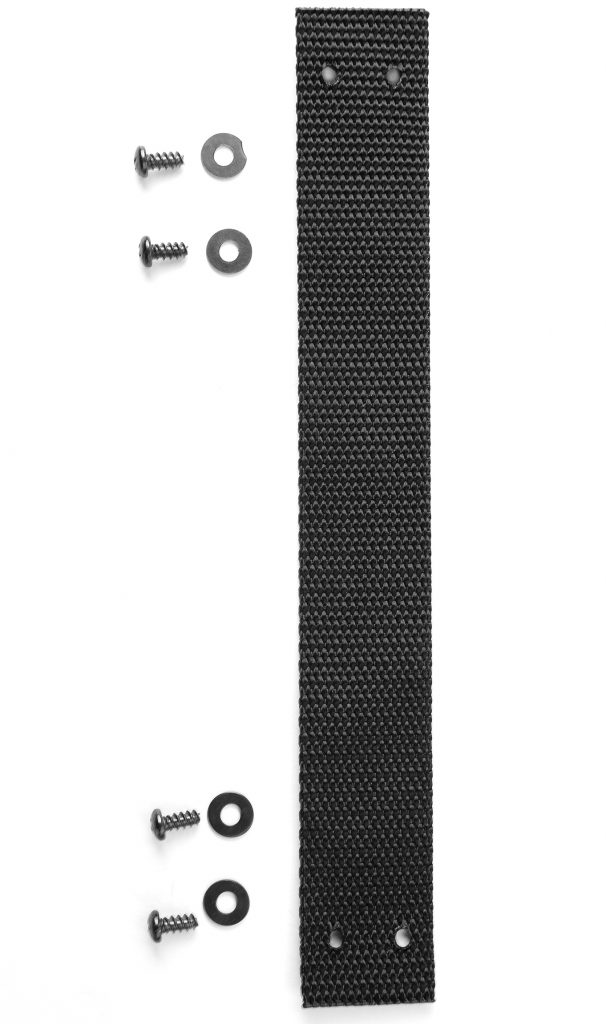 Ensuring you have a secure forend strap is an important safety feature that will protect yourself when in the heat of the moment of a surprise home invasion. A forend strap will keep a nervous, sweaty hand from slipping in front of your Mossberg 590 Shockwave shotgun and give you better control of your firearm to protect your loved ones. 
The Raptor Strap kit for the Mossberg 500 and 590 forends is designed for the tactical forearm image shown here, but will also fit the standard handguard. It will also fit other shotgun models from other manufacturers.
The Raptor Strap kit includes the strap, attachment hardware, and detailed instructions with full-size template. You can easily install this within 10 minutes using a drill, an 1/8" drill bit, and a Phillips-head screwdriver for installation.