Shockwave Blade 2M Patent
Dunedin, FL – On April 23, 2019, the United States Patent and Trademark Office issued US Patent No. D846,685 for the Blade 2M pistol stabilizer. Like the original Blade, the new Blade 2M features a vertical "rudder" that gives gun owners an additional point of contact for stabilizing their firearms.
New with the Blade 2M is that it fits standard mil-spec AR-15 carbine buffer tubes—while enabling the firearms to remain classified as pistols. (The ATF originally approved the Blade 2M with a mil-spec carbine buffer tube in its October 31st, 2017 letter.) A simple lever enables the user to adjust the position of Blade 2M on the buffer tube.
"We couldn't be more proud, bringing to market a pistol brace that fits a standard carbine buffer tube and adjusts with just a lever—and being recognized by the US Patent Office," remarked Cynthia Shala, General Manager of Shockwave Technologies LLC.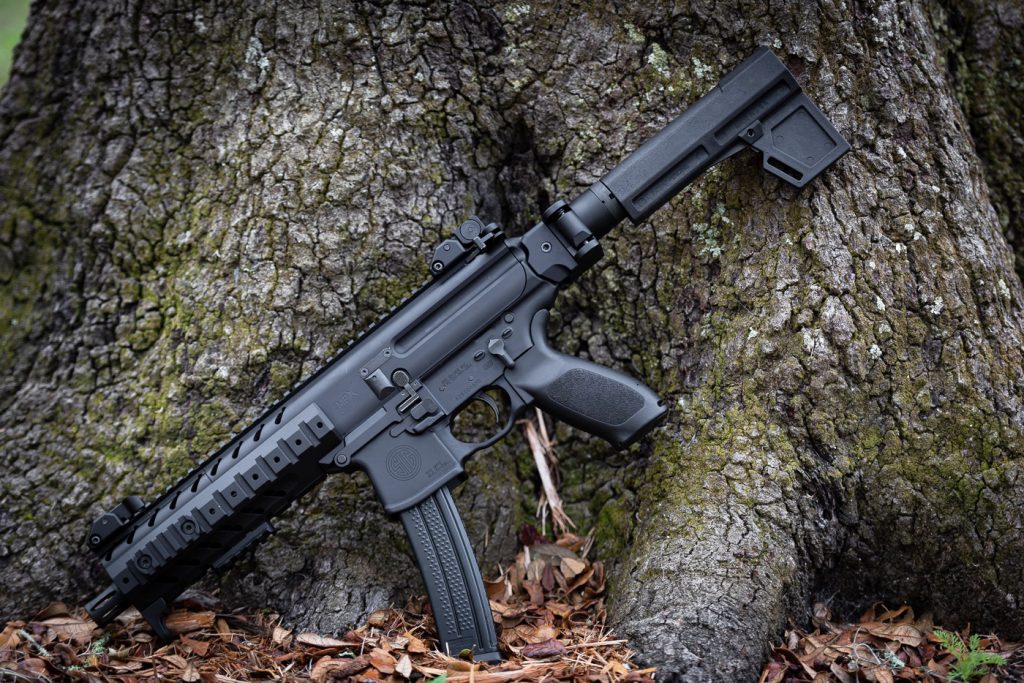 For more information on our line of pistol stabilizers and attachment kits, click here.